So Much More Than Sprinkler Repair in Euless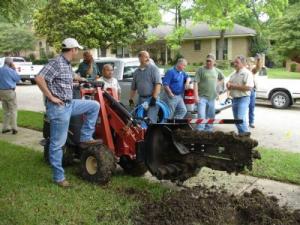 While most people turn to us for irrigation repair service, we offer so much more than sprinkler repair in Euless TX. Our team knows that landscaping is a great investment in your home. It doesn't matter if you are updating an old system or having a brand new one installed – we can deliver the best irrigation solution for your needs. Our dedicated team of landscape architects can answer any questions you may have and provide education on the latest landscape and Eco-friendly technologies. Our company is fully licensed, bonded and insured to provide a full range of affordable landscape design and sprinkler services.
Our Euless irrigation specialists use several diagnostic tools to deliver the most efficient water-saving technologies to your landscape. These include:
Water usage analysis
Water-saving sprinkler options
Weather-based sprinkler controllers
Sprinkler timers and control pads
Drip irrigation systems
Precision nozzles
---
While above ground tech is a good place to start, one of the keys to a great looking yard is an in-ground irrigation system. Keeping the system running at its peak only takes a few tweaks every spring and fall.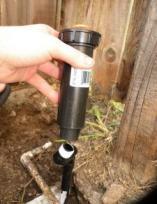 Call us for:
Sprinkler system servicing
Sprinkler head and valve repair
Sprinkler system upgrades
Rain sensor systems
Retrofitting sprinkler heads
Sprinkler pipe repairs
---
We Go Beyond Sprinkler Repair Services

From initial concept all the way through completion, our Euless sprinkler repair technicians provide fully functional and aesthetically pleasing landscape design options to suit any budget.
Space planning
Plant and soil analysis
Outdoor lighting
Irrigation system installation
Sustainable landscape options
Garden planters and window boxes
Native landscape and botany
Seasonal maintenance